I was born in 1994 in a small town named Hildesheim in Germany and also went to school there. My focus in high school was in the areas of art and music. In 2015, I completed my apprenticeship as a tailor and fashion designer in Hannover, but I since I always enjoyed illustrating more than designing clothes, I decided to study illustration. Since I always loved Hamburg, the harbor and the people there, I decided to move to Hamburg in 2015 and successfully completed my illustration studies in 2019.
Now I work and life in the district Hamm with my faithful companion, my dog Timmy, who's always there with me and a good reason to get off the desk and take a walk to think about projects and new ideas.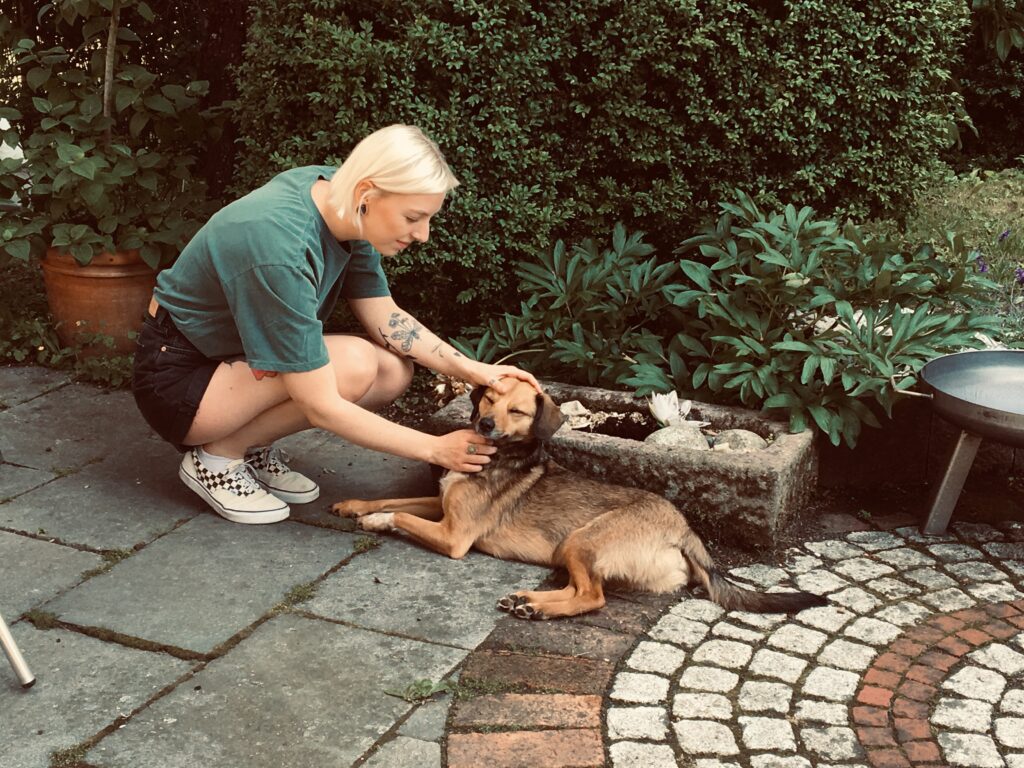 Plants have always been a big part of my life, and because I love everything that's green and growing. In the nature of plants "Winterhart" stands for robustness, strength, resilience and, because these are all attributes that I identify with I founded my studio called "Winterhart Studios" in 2021.
​Although I mostly draw and work digitally with the iPad, I love painting with acrylic paint and printing techniques such as screen printing. My style is colorful, striking and diverse with a high recognition value.